futures, index equity, broker online, forex, spread, currency, options, free trader, market exchange, import, export, swap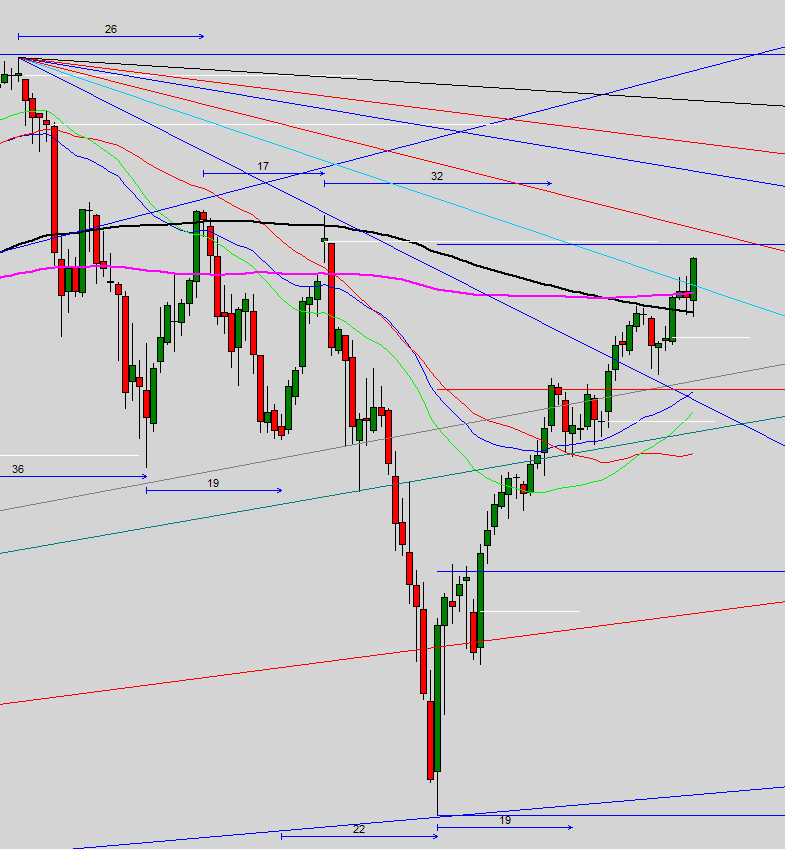 The title summarizes in an appropriate way what I would like to convey for an approach to on line trading that is affordable for anyone who wants to spend time on this activity to get their savings' worth, in order to obtain an additional income or to get a real salary, through the use of systems and strategies that give quite stable results in the long run and not a random fluke that is inexorably destroyed after a short while leading us to a negative spiral that then generates only losses.
I'm in trading on line for about 20 years and during this period I traded a bit of everything, from the bond to the stock market, futures and options on indexes on commodities on currencies etc. as well as forex with CFDs. I varied a lot, suffering serious losses especially at the beginning and also generating large gains at other times, but the important thing that allowed me to progress in order to generate the right profits over time is the continuous study of the subject "trading on line", experimenting with other methods and subsequently creating something new, merging the acquired knowledge for further developments in order to maximize results, reducing the risk as much as possible. Ultimately the secret to obtain acceptable and lasting results is this: to assume or open positions with strategies and systems that have great reliability, drastically reducing the risk of loss and doing so that the loss itself in the adverse event is minimal, while if the conclusion is positive, as we hope based on our prior predictive analysis, you make a good profit.
To better clarify what I intend, I will define the concept with some numbers: be able to get an annual return of 25% or 30% from one's own capital is an acceptable and sustainable result for a long time (many years); if a person dedicates more time and effort to it, he can reach 50% or more, even at 100% per year. Results exceeding what I have told you are possible but involve exaggerated and unsustainable operational risks in the long run unless you have continually confidential information typical of inside trading. The aforementioned to highlight an error that almost everyone does and that I too have done at the time: get caught up in a sort of gold fever or easy gain trying to achieve stratospheric percentages without taking proper care of the risks in the event the operation will end negatively. For this reason, I have created more or less complex schemes and operating methods that bring positive results on realistic percentages, keeping the risk as low as possible, methods that can be reused for a long time in order to create an effective and constant return from its own capital. Hence the title "Sustainable On Line Trading", and I hope to transfer it to all those people who want to learn and use this approach for their investments and/or speculations.
I also want to clarify that exhaustively dealing with on line trading would require thousands of pages so here I will limit myself to insert in a very synthetic way some essential concepts that already take for granted a minimum knowledge about the subject in order to create a solid foundation on which everyone will be able to build their own systems or take and fully test what will be proposed here. Moreover, after having exposed the first basic arguments and in order not to be dispersed in a thousand rivulets, we shall discuss systems and methods used to achieve the goal of a trading sustainable in the market that will receive the most requests for further information from you.
The first thing to do before starting on line trading to getting a return on our money is to study: know what are the products we want to treat, what factors can influence price changes, the regulations of that market, to learn how to read the graphs with various time frames by placing different indicators on them to understand how they work and then choose the ones that are suitable for the period we are treating, knowing and experimenting with various methods that have been innovative and winning in the past and, inspired by these, know how to adapt them to the product we want to treat by including even small personalizations if necessary, then try to seriously and disciplinedly experience the knowledge gained by doing virtual on line trading but with real allowances to get an idea of where you can arrived. In conclusion, if you do not have the willingness to study and try to learn the foregoing I urge you to leave the on line trading because if you venture there without the right preparation, after a short time you will only swell the many ranks of losers; on the contrary following a proper learning path and then applying with discipline what you have studied, maybe it will not make you very rich but you can get positive and lasting results from investing your money.
Then, another thing to define is how much capital do I have available and how much do I want or can I use in on line trading? This choice may seem trivial and subjective, nonetheless I suggest to employ a part of the total availability, or at least a quantity that does not make you feel anxious about every operation for fear of losing everything. In addition to the aforementioned generic aspect we need to consider what it is possible to trade and in which markets, in order not to find too little room for maneuver due to a lack of liquidity compared to the margins required by the market every time you buy or sell something. For these reasons I will give some, more concrete indication about the markets and the tools that can be traded on the basis of the capital we decide to dedicate to it.
The underlying scheme is based on the average margins required for overnight positions, while for intraday operations, margins are considerably reduced, but be careful because of the reduced margins lead to the purchase of larger quantities that increase the leverage effect and therefore the overall risk of the operations. Therefore, before using it you must have gained some experience and have schemes and trading systems tested with a positive relationship between gains and losses.
If the capital to devote to trading is less than 5,000 (five thousand) euros or US dollars, it is good to trade only on CFDs with some of the many forex brokers, that often requiring minimum capital, even a few hundred dollars or euro, but be careful: the use of a small capital does not exclude the possibility of losing it quickly if you do not have adequate preparation. If the capital is more than 5,000 (five thousand) but less than 10,000 (ten thousand) in addition to forex, it may be appropriate to buy and sell equity securities as well. If the capital is more than 10,000 (ten thousand) but less than 15,000 (fifteen thousand), in addition to forex and equities, options may also be considered as one of the most difficult tools to trade successfully, but if you know their characteristics, they are like many other speculative products. If the capital is more than 15,000 (fifteen thousand) but less than 30,000 (thirty thousand) in addition to forex, stock and various options you can also trade futures but I would say not to go beyond mini-futures and/or those on currencies; however, futures that have overnight margins of less than 4,000 (four thousand) US dollars or euros. If the capital is more than 30,000 (thirty thousand) but less than 50,000 (fifty thousand) in theory you could already do everything but to avoid having too low margins after the opening of our positions I would exclude some futures that require a significant margin such as the Dax-Future and other particularly heavy ones. Finally, if the capital to devote to trading reaches or exceeds 50,000 (fifty thousand) euros or US dollars, you can trade on line in any market dealing with any product.
I will be pleased to deepen this very tight introduction, based on your requests, creating new pages with practical examples to get good results with the "Sustainable On Line Trading".
So do not hesitate to press the button "Contacts" to send me messages also anonymously, or leave public comments by clicking the Comments button at the bottom of the page.
Greetings Modden
modden@followingdavincicode.com
DISCLAIMER
The pages on this site do not constitute a financial advisory service nor a solicitation to public savings. Since the indications given are given as simple food for thought, and are exclusively for educational purposes.
Contrary to what is reported by some advertising we want to clarify that on line trading is a risky activity, which should be faced with appropriate knowledge and preparation.
Who operates on the financial markets does so in complete autonomy and under his own and exclusive responsibility, therefore the author of this site and its collaborators disclaim any responsibility regarding any operational investment decisions made by the reader.